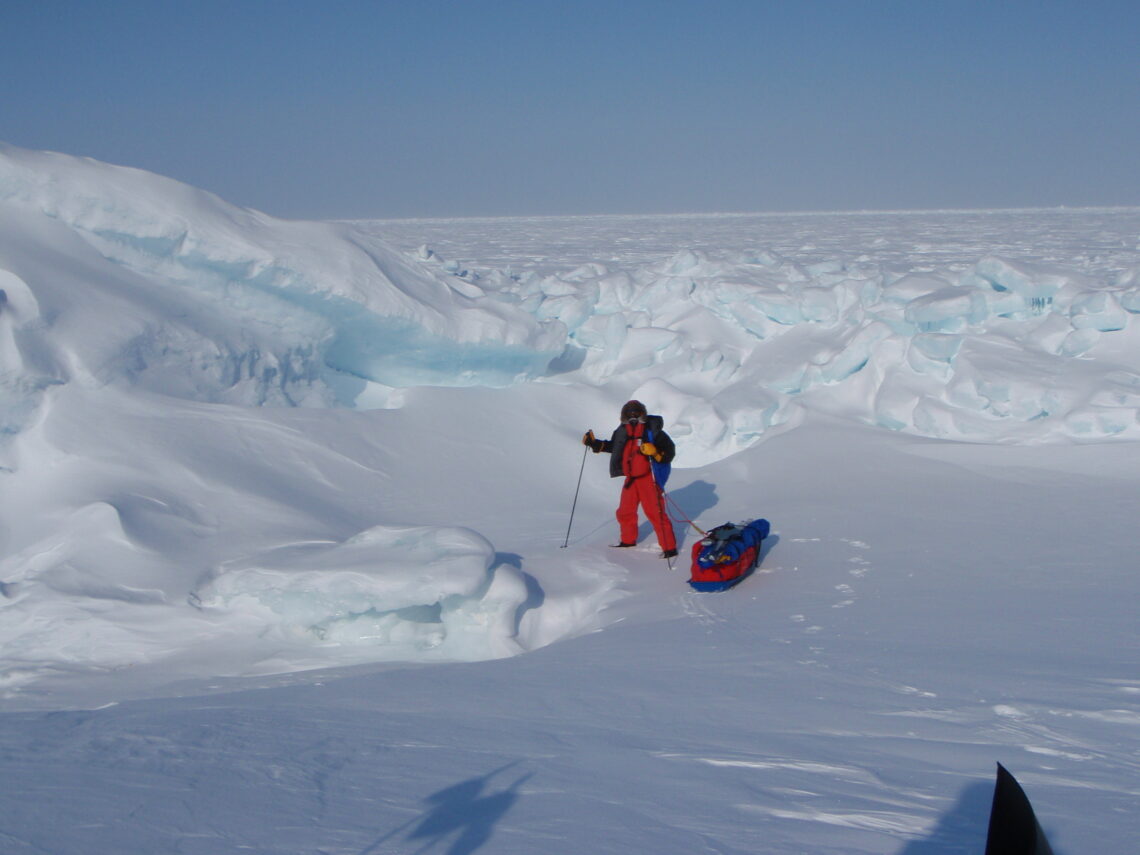 "The World's Toughest Race"
There I was, at the ripe old age of 61 yrs, with 28 yrs of sobriety behind me, standing shoulder to shoulder with my teammate, James Trotman 34 yrs; ready and willing to race, against four determined teams of three extreme adventurers; in probably the World's Toughest Race – The Polar Race.
We set off from Resolute Bay, Nunavut (74°43'N and 94°53'W), to walk / ski, dragging all our food and equipment on pulks 648 km / 403 miles to the North Magnetic Pole.
Insanity? No, I've learned that insanity involves doing the same thing twice and expecting a different result. Having never attempted to race across the most desolate terrain in the world before, I had no idea what to expect.
After 2 years of preparation, training and one heart attack; I was tremendously excited to be a part of such a great adventure . As I grow older, I have no intention of slowing down and being a typical retiree.
My ambition was achieved at 8.47 pm. on 29th April 2009 on reaching the Magnetic North Pole 78° 35′ 724 ″ N, 104° 11′ 915 ″ W.
Roger used the expedition to raise money for his local charity, the Tadworth Children's Trust, which supports children with multiple disabilities and complex healthcare needs.
Roger Davies Polar Race Interview with ITV News
The Arctic is never boring; quietly it emits a raw power. It's still hard for me to grasp that I trekked across the Arctic Ocean to the North Pole, on constantly shifting pieces of sea ice, covered with ice rubble of fanciful shapes in a range of impossible sizes. I recall comparing the frozen seascape to a field of giant, rough-cut diamonds scattered by an unseen hand. The desolate landscape has a stark savage beauty that exceeds the expectations of all who witness it. Out there I am just a speck on the most desolate terrain on the planet.
I want to tell you more about this extraordinary journey and the challenges that lie ahead.
Polar Race 2009 Photos