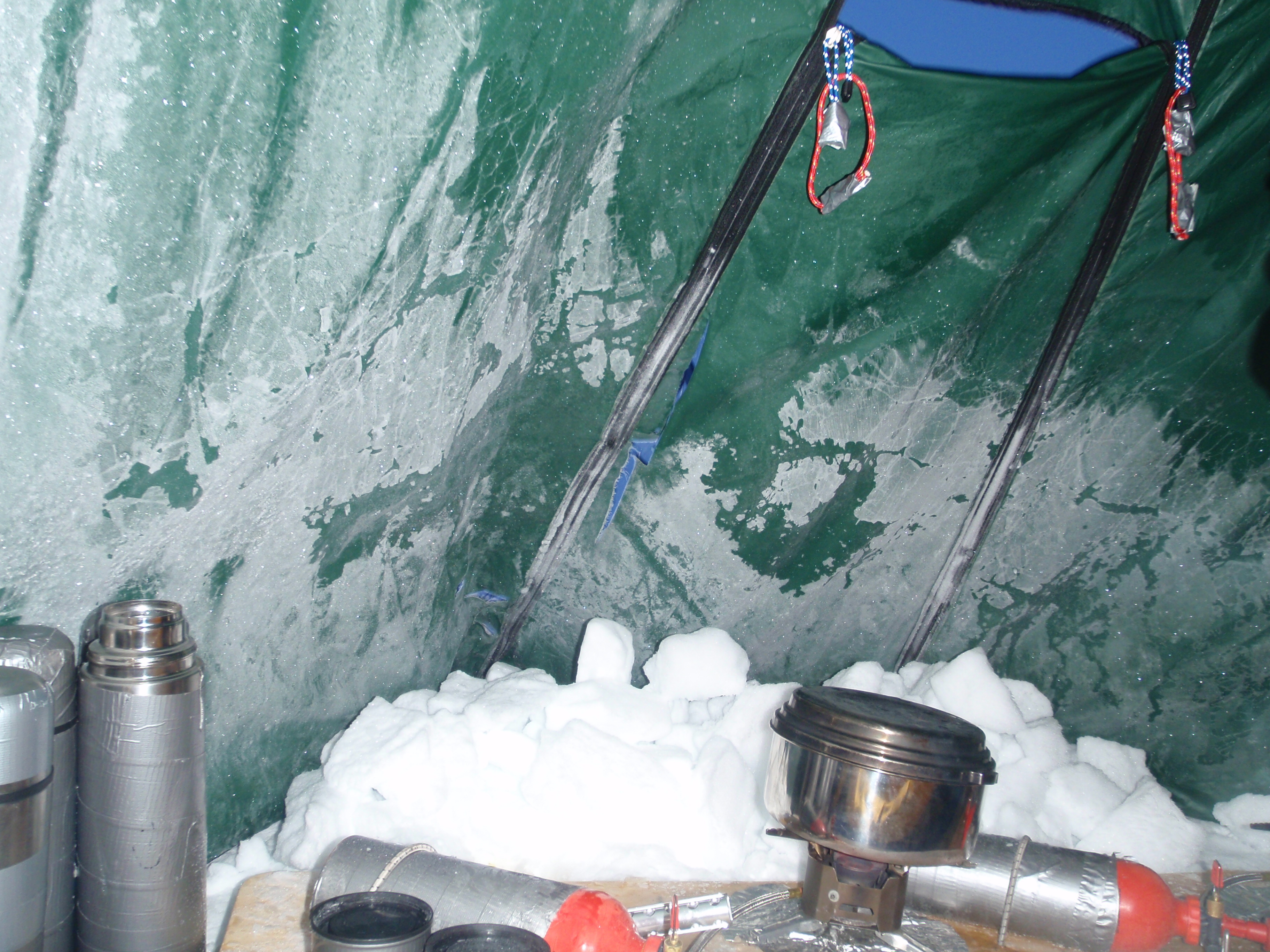 Survivalist – Field Repairs
The picture shows the damage done by a Polar Bear; repaired by self-adhesive, waterproof tape
Tape and Seam seal are important items in any repair kit, having almost unlimited uses is a must-have for every adventure. Ideal at home, on a family camping holiday or during the rigours of long expeditions into the wilderness and on occasions it is the survivalist best friend.
Even the best of gear can get damaged, and it's always at the worst possible time!
TUFF Tape is quick to repair rips in waterproof clothing, fabrics, canoes, tents, plastic containers and more…..
Stormseal is a water-based seam sealer that comes in a squeezable bottle with a foam pad for easy and precise application. The liquid soaks in to pinholes and leaking seams and dries clear, leaving a flexible and impermeable waterproof surface
In 2009 when I walked 650km from Resolute Bay to the North Pole over frozen sea ice hauling my pulk loaded with a winter tent, food, fuel heating stoves, clothing, shovel, extra fuel and a repair kit that 'luckily' included a roll of Tape!