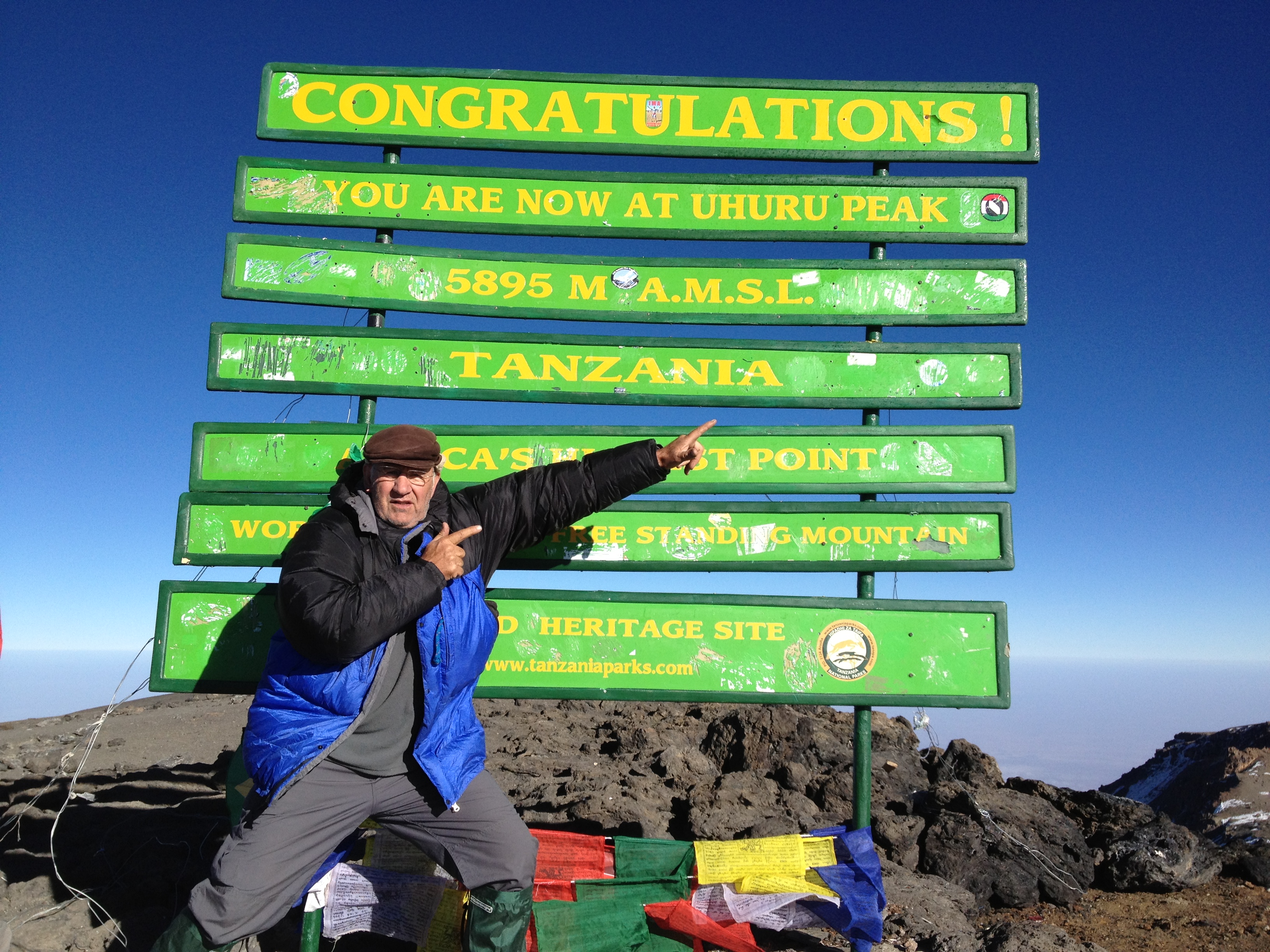 Mt Kilimanjaro 2010 and again in 2012
Mt Kilimanjaro is on the northern border of Tanzania, 200 miles south of the equator. It is the tallest freestanding mountain in the world, rising out of the African plains to an impressive 5,895m (19,340ft) above sea level; not to be underestimated.
Myself and friends embarked on a huge personal challenge, to climb the highest mountain on the African continent by the Machame Route in 2010.
I returned in September 2012 with a total metal knee replacement, this time I selected to summit 'Kili' by the quieter Rongai Route..
We reached the summit; Uhuru Peak, at 5,895 metres the highest point in all of Africa. Darkness was gradually replaced by a glorious morning sunrise. From the Roof of Africa we looked out onto a panoramic landscape of snow, glaciers and rocky peaks lifting out of the clouds.
My Metal Knee sets off every security system throughout the world; especially at airports – the appearance of anybody in rubber gloves makes me nervous.