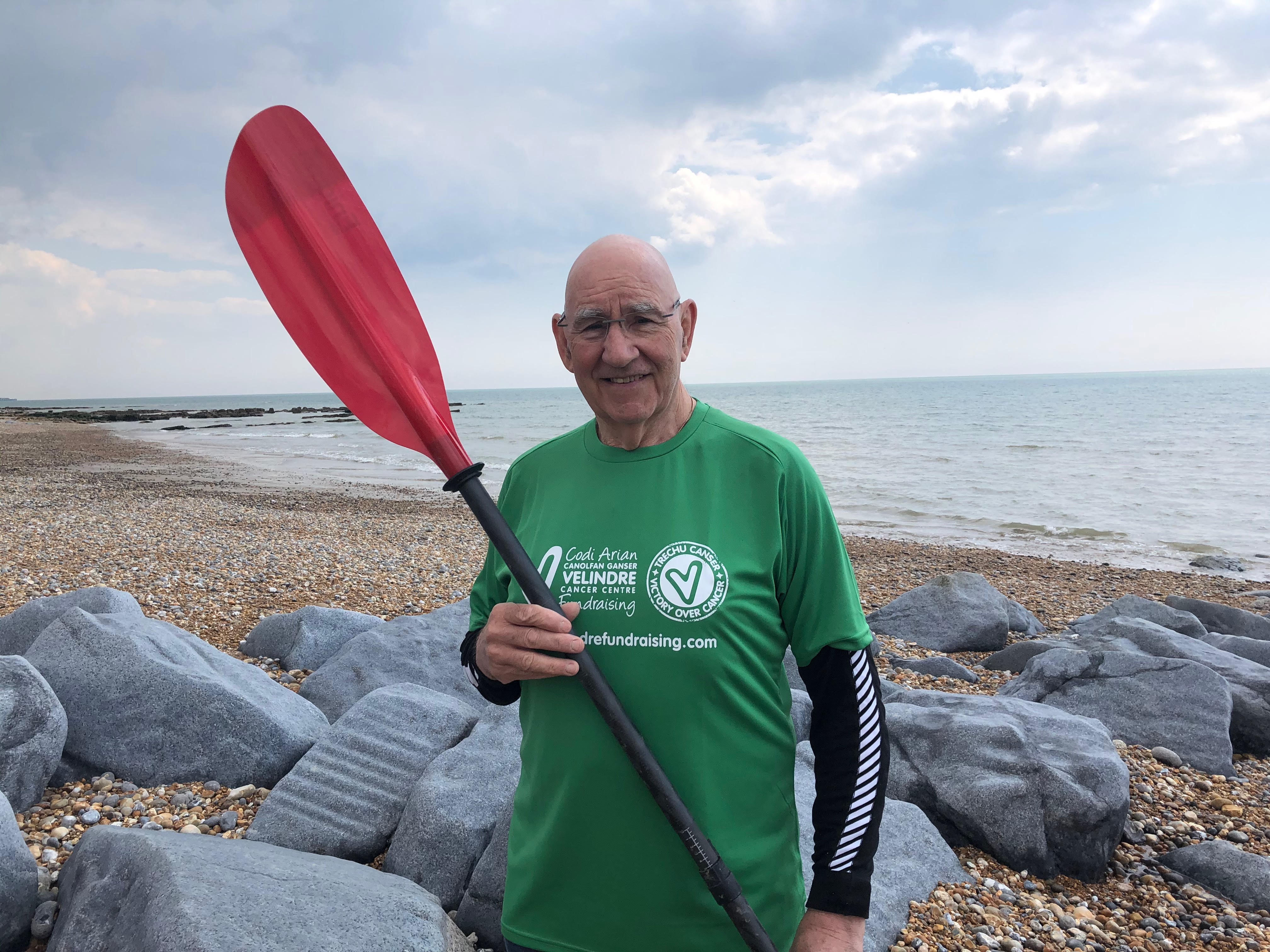 In training, post Chemo, for the challenge, whilst showing off my Chemo Curl.
I supplemented time on the water with a gym training schedule that included hard hours on the rowing machine (Ergo), pumping a little iron and a strengthening exercise routines using all major muscle groups.
Tuesday 3rd August 2021 I Kayaked from Dungeness to Boulogne and returned on 13th October 2021, to celebrate eight months since my last chemotherapy treatment.
A long-distance sea paddle is formidable, and not necessarily just physically, it also demands mental strength and big balls. Or, as in my case, a stubborn septuagenarian and a very grateful cancer survivor who wants to carry the message of hope to others.