---
---
EVEREST RUGBY CHALLENGE
In April 2019 we trekked in the footsteps of Mallory and Irvine, up the Magic Highway' to Mt Everest's Advance Base Camp (ABC3) 6,500m/ 21,000 feet; which is just below the North Col to play two games of Rugby on a glacier.
Myself and Lesley, trekked and played alongside, Rugby stars Lee Mears, Ollie Phillips, Shane Williams, Tamara Taylor plus 20 inspirational men and women to help raise more than £250,000 for children with disabilities and facing disadvantage across the UK and Ireland.
The Rugby Challenge took place across 24 days; our group battled acclimatisation and altitude to play the highest game of 'full' contact rugby at 6331 metres (20,0771ft), also the highest game of 'mixed', touch rugby at 5200m (17,056ft)– all in support of the Wooden Spoon Charity.
We made history:           Double World Record Holders.
The money raised will make a real difference to our beneficiaries helping us work towards our vision that through the power of rugby, every child and young person has access to the same opportunities, no matter what their background.
The Everest Rugby Challenge will  change the lives of around 36,000 children and young people. The money could fund:
10 sensory rooms – that enthral, engage and excite young minds by stimulating children's senses
66 Riding for the Disabled Association (RDA) horses – centres across the UK & Ireland
40 rugby wheelchairs – that enable young people with disabilities to have more opportunities to play
100 HITZ young people supported for a year – delivered nationally by Premiership Rugby, the Wooden Spoon-sponsored HITZ programme gives new hope to those with no hope by guiding them back to education, vocational training, apprenticeships and employment.
---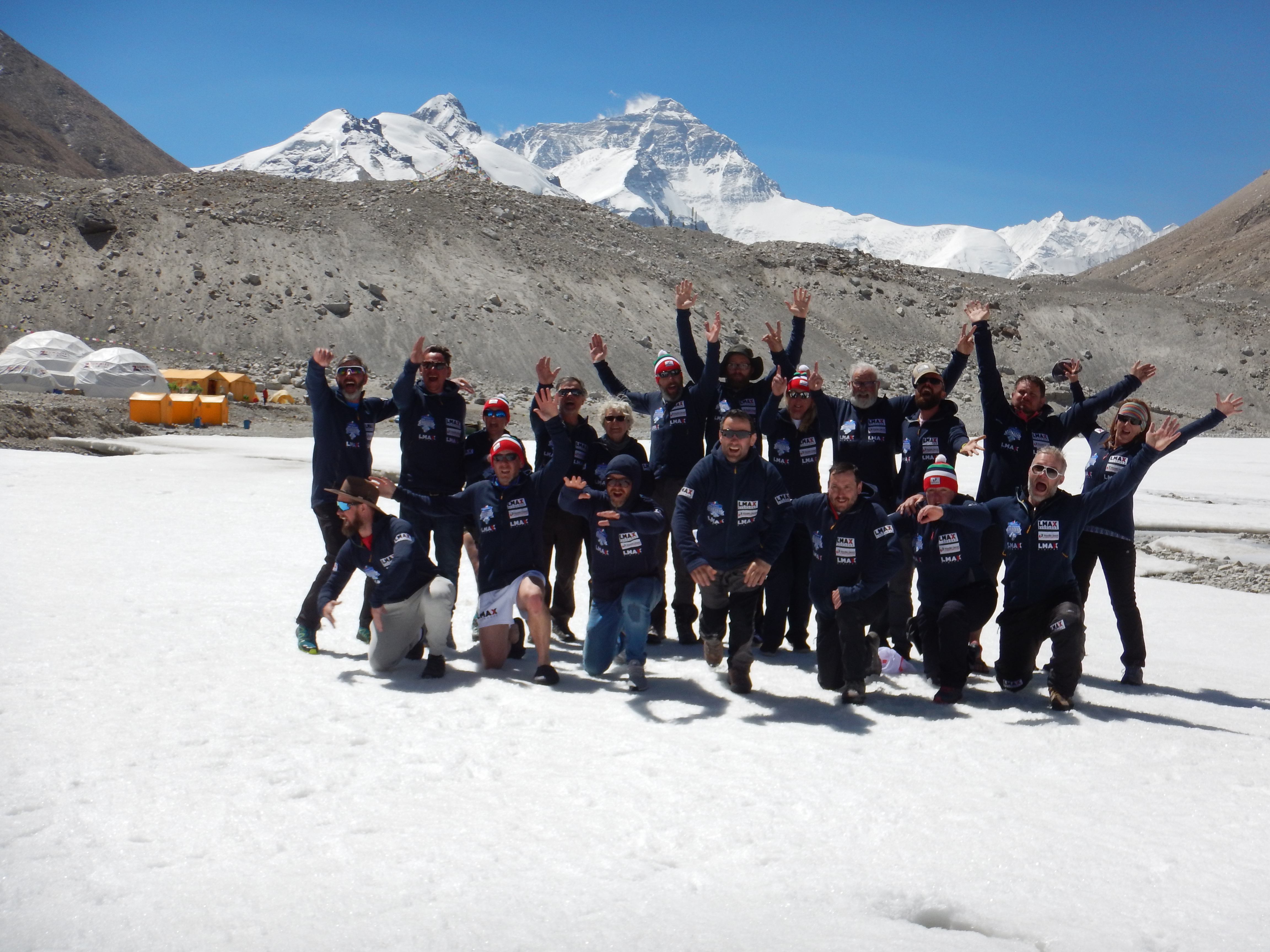 ---
The Team posing on the pitch at Everest Base Camp, Tibet , China  (28°8′29″N 86°51′5″E).