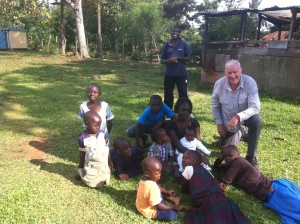 Working in an Orphanage in rural Kenya has given me time for reflection.
All starts with the first step of a journey
Travel time from the south coast to Heathrow 2Hrs
Booking in and waiting time 3Hrs
9pm Flight from Heathrow via Abba Dhabi arriving in Narobi at 1.20pm the following day.
Airport Taxi to Campsite 45mins
Over night stay , very basic room , small hard bed covered with a good quality mosquito net and communal toilet end of hall
6am Taxi to Nairobi Bus Terminal
Nairobi 9 hour bus ride to the Orphanage .
The orphanage is home to 14 Girls and 16 Boys from the age of 5 months up to 18 years: many with truly horrendous life stories. Many were abandoned in the street; one boy was so ill it was thought he had only hours to live. All have mental scars and some have physical ones.
Younger ones smile and want contact , the adolescence boys and girls are somewhat less communicative > same as normal teenagers all over the world.
On a school day they all get up at 5.30am some wash & shower whilst others prepare breakfast, then then swap around. All of school age leave before 6.30am for school. Primary school kid get back by 4.30pm and Secondary 5pm'ish. Saturdays are 'only' half day school.
Weekends they have real chores, washing their school uniforms and other clothes; cleaning the room and general areas. However they enjoy plenty of play time and some even make little trinkets.
There is an amazing amount of genuine laughter and play: they all mix and support each other . Everything is out in the open no secrets; all eating together as a a very big family. For me this is eye opening.