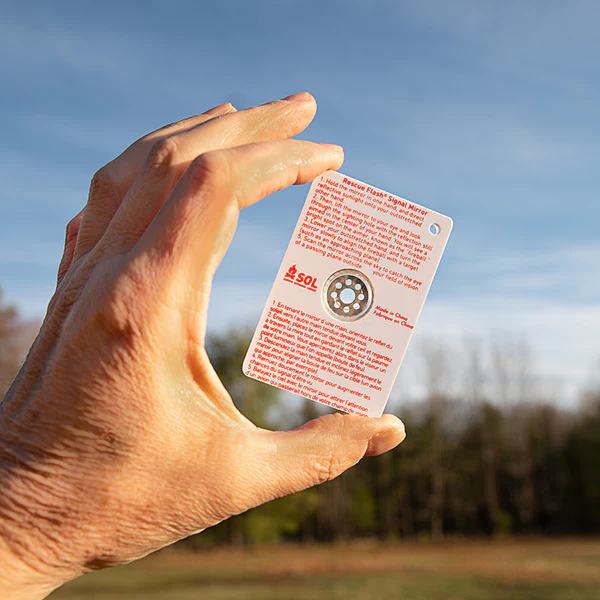 Survival Mirror is the most effective daylight-signaling device
A signal mirror is an essential in any survival kit; the ultra-bright signaling tool  can be seen from up to 10 miles away, alerting potential rescuers of your location… you can be spotted from the air, the water or the ground.
My personal favourite is a SOL Signal Mirror, it's lightweight, shatterproof and you can easily aim the reflector with one hand, which is ideal in an emergency. 
An unexpected bonus is that it "Floats"; practical for hazards involving wilderness water crossings and for those who partake in recreational water activities; such as kayaking, canoeing, and boating.