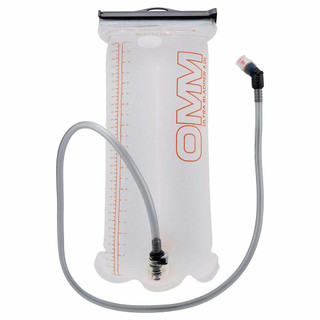 Hydration Systems – The Bladder
A backpack/rucksack with a Hydration Bladder System makes drinking convenient and efficient; allowing you constant access to enjoy a drink hands free. Great choice while you are trekking in the mountains, scrambling over dunes and for runners.
The lightweight, low profile  OMM Ultra Bladder 2 Litres, has a Bite-Valve, it's easy to open and spill free with quick release tubes making it an ideal for the outdoor enthusiast.