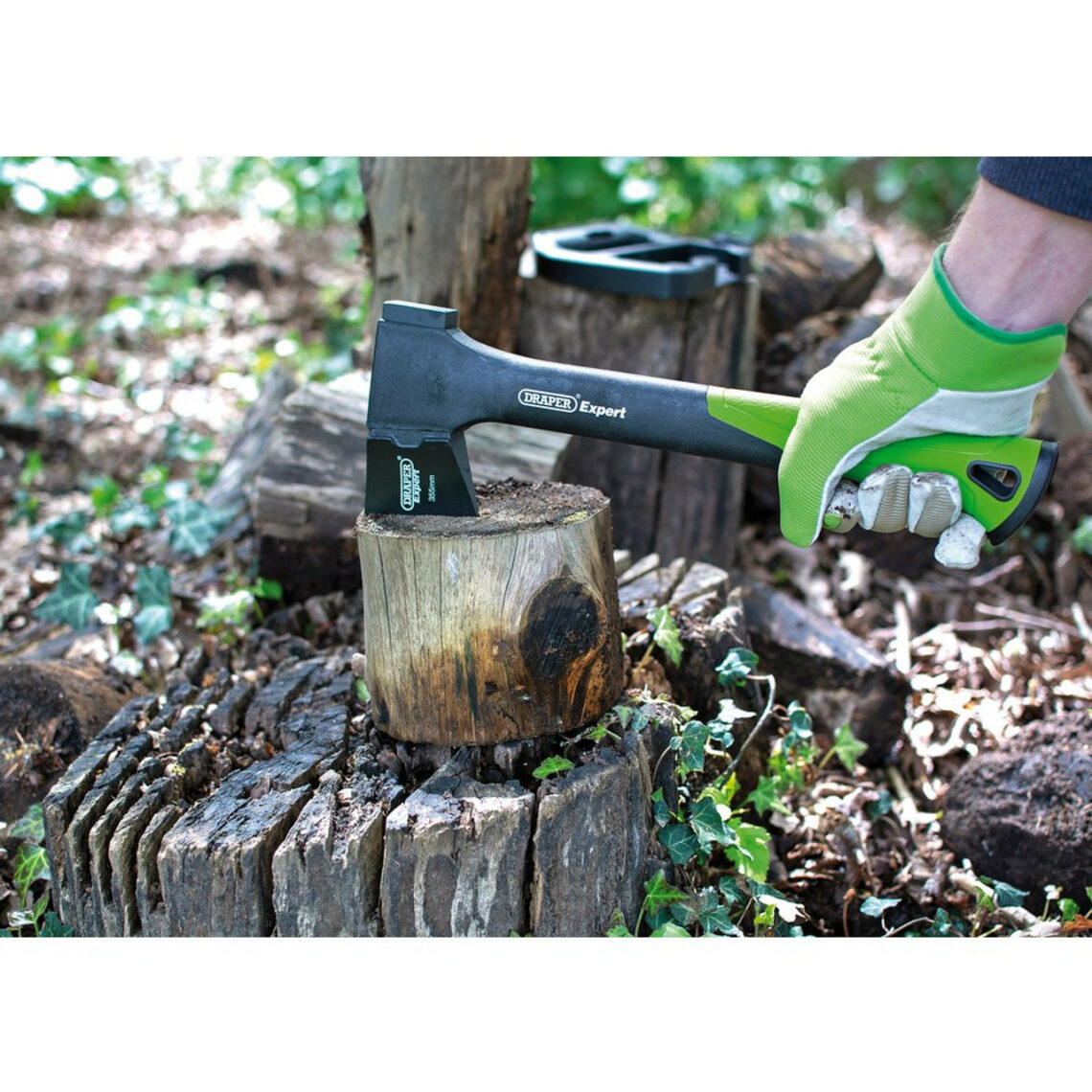 Hatchet Axe for Camping and Bushcraft Needs
An indispensable item in your backpacking survival kit is a Hatchet Axe.
The fibreglass axe handles are durable and take rough abuse; also have great shock absorption properties. It's an ideal in length, 355 mm and weight 0.7 kg; with a protective safety holster with clip for carrying with you and a lanyard hole in the handle.
It is perfect for outdoor enthusiasts to use it for everything from cutting down trees and bushes;  preparing and splitting your firewood. Handy, when building an impromptu shelter from the elements. 
Effective for self-defence against 2 & 4 legged predators.